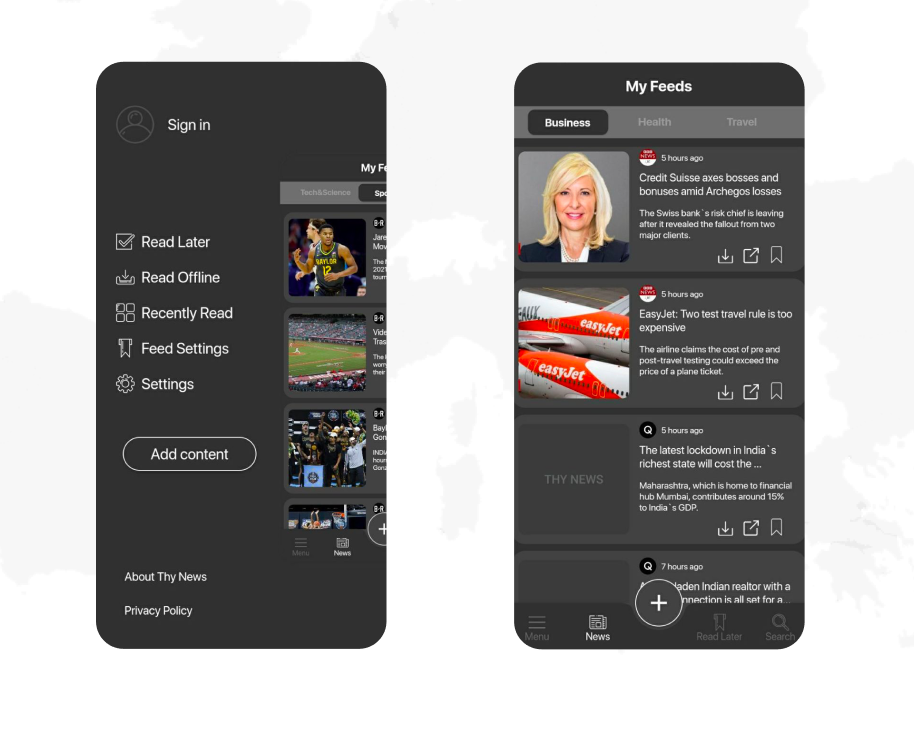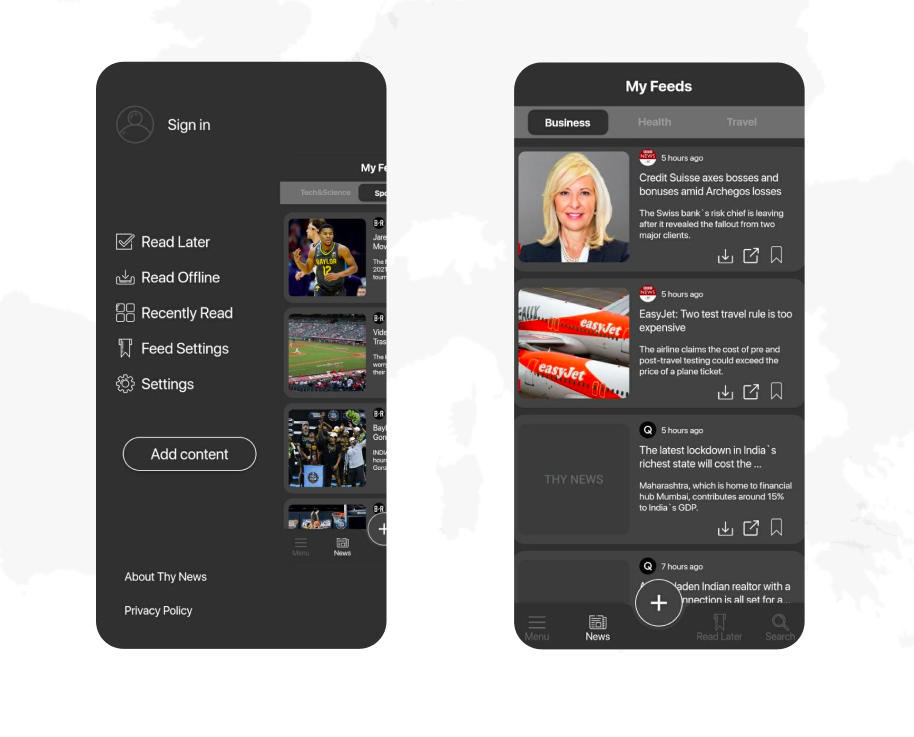 Trend Innovations Holding Inc. (OTC PINK:TREN), a company engaged in information technology based on AI, released the updates to the mobile version of Thy News application. The updates offer even more options for Thy News users in the application interface.
The functionality has been expanded. At the moment it includes the dark theme and new "Recently Read" section. All the viewed news is marked as already read in the general feed.
The dark theme was implemented after the main design was updated. The decision was made in the context of redesign the entire application. It is believed to be not only a stylistic improvement, but also a convenient interaction with the app in low light conditions. The dark theme saves battery power on mobile devices as well.
The news feed has also undergone improvements. All the viewed news is marked as already read and moved to a separate section for storage. This improvement will allow the users to navigate easily among only the latest news or return to previously read news with one touch without wasting time searching for them.
Working on Thy News functionality, Trend Innovations Holding Inc. team sticks to the idea of ​​creating an application that will help users fully focus on interacting with the content. The main priority is the convenience of viewing news for any user in any country.
Published With:
https://www.accesswire.com/639057/Trend-Innovations-Holding-Inc-released-the-functionality-updates-of-Thy-News-application
Forward-Looking Disclaimer
This press release may contain certain forward-looking statements and information, as defined within the meaning of Section 27A of the Securities Act of 1933 and Section 21E of the Securities Exchange Act of 1934, and is subject to the Safe Harbor created by those sections. This material contains statements about expected future events and/or financial results that are forward-looking in nature and subject to risks and uncertainties. Such forward-looking statements by definition involve risks, uncertainties and other factors, which may cause the actual results, performance or achievements of Trend Innovations Holding, Inc. to be materially different from the statements made herein.